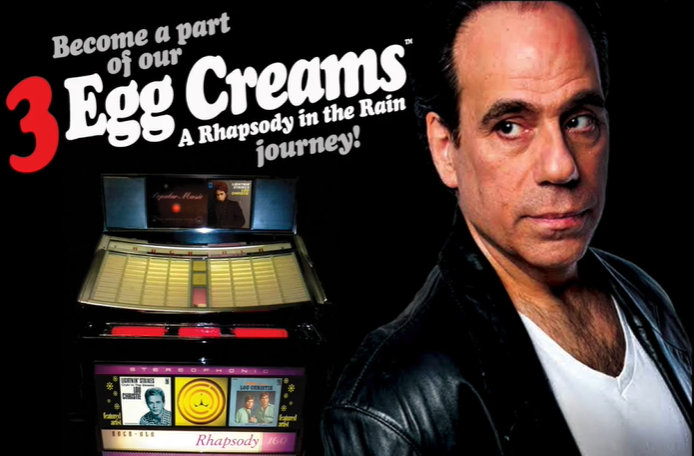 It's not often you get second chances in life. Especially if it's a long-lost love. If you're lucky enough that it does happen, it may take courage to follow through on it. Playwright George Cameron Grant's off-Broadway, one-man play 3 EGG CREAMS – A RHAPSODY IN THE RAIN explores this theme, and he does it so well. A story that will touch your heart. Wonderfully interpreted by actor Vince Bandille, coupled with the legendary music of Lou Christie, and a committed team of co-producers, have already brought this wonderful play to standing ovation audiences. However, the applause has been silenced by the pandemic. I always strive to create films that hopefully inspire us to be better people, and it is my privilege to have joined this creative team to film this theatre experience to bring to the comfort of your home. We invite you to become a part of this journey by making a contribution of your choice. Your support will allow the magic to continue and spread our timely message of love to the rest of the world.
Kickstarter link: http://kck.st/3pLowWJ
Website: www.3eggcreams.com
Special thanks to Michael Castaldo for introducing me to the project!